ABOUT SOUL FIRE CACAO: Candace Blair
My practice and my mission to introduce the world to the magic of cacao!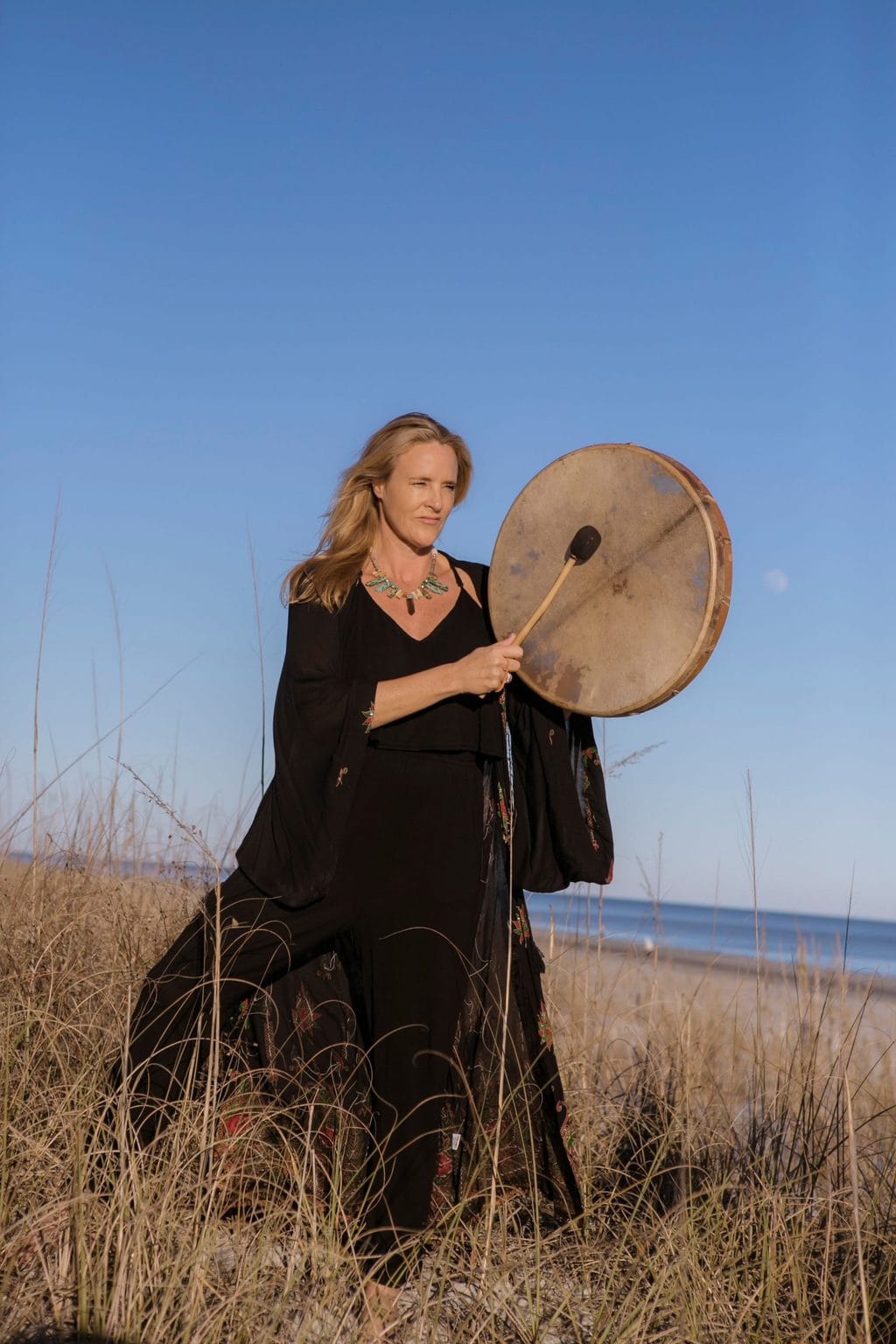 ABOUT ME
My name is Candace Blair, and I returned home to America in 2017 after working 20 years as a finance executive on trading floors in Zurich & London. It is a great honour and true pleasure to now focus my full-time energies on sharing the transformative power of Kundalini Yoga & Meditation, Sound Healing, Shamanic Reiki, and Sacred Cacao Ceremonies. These practices have altered the course of my life, helping me to find my purpose & my passion. They have opened my heart to more love, an elevated mind, body & spirit and raised my conscious awareness. I look forward to sharing these inspiring healing modalities that I have allowed to transform my life with like-minded people like you!
As for my credentials, I am KRI Kundalini Yoga certified by Karam Kriya in England/Portugal. I trained as a "Cacaoista" with Rebekah Shaman in Ibiza, Spain & London, and then furthered my Shamanic studies with Mally Paquette, a modern medicine woman from Awakenings in Sedona. I am level 1&2 certified in Shamanic Reiki and a trained sound healer using ancient gongs & crystal singing bowls. I am trained in the "Alchemy of Becoming" methodology, helping clients to raise their level of consciousness by releasing trapped emotions from the body, the aura, & the energetic systems.
My business, Soul Fire Social, is a platform to share these ancient techniques and offer opportunities for us to join together in practice and as a community. By increasing our awareness, improving our physical & emotional health, and living more consciously, we can improve the quality of our own lives and those around us. Together, we can help raise the vibration across this beautiful planet and be a positive part of the ongoing dimensional transition.
Interested in a Private Ceremony?
I would be happy to talk to you about private cacao ceremonies for you, your friends, or as a corporate retreat. Just let me know! Cacao is perfect for anyone who wants to step away and feel a deeper sense of themselves and the world around them. Let me guide you to the health and healing benefits of pure, ceremonial grade cacao.
Together, we can raise the vibration!
#RaiseTheVibeWithYourTribe
MY EXPERIENCE
I was invited to my first cacao ceremony five years ago by a spirited friend and teacher, Maren Lander. The ceremony was facilitated by Rebekah Shaman, author of "The Shaman's Last Apprentice," plant medicine specialist, shaman, healer, and environmentalist whose mission has been to bring the amazing benefits of ceremonial cacao to the West. I didn't know what to expect, but as we shared our cacao and invited the cacao goddess into our bodies to release blockages and free ourselves of past trauma and negative energy, I felt overwhelmed with love and clarity. It was on that night that I was able to let go of a lot of emotional baggage and open myself up to more self-love and connect with the universal heart. I was a cacao convert. After several more ceremonies with Rebekah, we were invited to work together on the "Golden Summer Retreat" at the Sen Wellness Sanctuary in Sri Lanka, to take people on a cleansing journey using cacao, Kundalini yoga, gong meditation, and shamanic journeying through the chakras to elevate their awareness and connection to themselves and the universe. The experience was, to put it lightly, life-changing. I was then asked to assist Maren on her "Heart of Pachamama Retreat" in San Marcos, Guatemala, where I met a man affectionately known as the "Chocolate Shaman," Keith Wilson, who is a key player in bringing cacao back into modern-day usage. From these experiences, I began hosting my own cacao ceremonies, and using cacao regularly to aid in my daily intention setting and for its amazing health benefits. In April of 2018, I attended Rebekah's "Sacred Cacaoista Apprenticeship" training in Ibiza, Spain, where I spent a week learning all about the history of cacao, its uses as a vibrational, "plant healing medicine," and healing space provided by this amazing, ancient plant. I look forward to sharing cacao with you in a future ceremony, as I am confident you will find cacao a beautiful facilitator for an open heart and mind.
-Candace Blair
I look forward to introducing you to the Goddess of Cacao!